In This Site









Contact Information:
E-Mail

For sales questions, email us at pcwpsales@pcwp.com

For support, email us at support@pcwp.com

To send feedback, email us at feedback@pcwp.com




Telephone
You can reach us toll free at 800 605-2230 or 770 953-3506.
If you have a support question, please send an email to the address above.
Fax:
770 952-2540
USPS:

PC Weather Products
PO Box 72723
Marietta, GA 30007-2723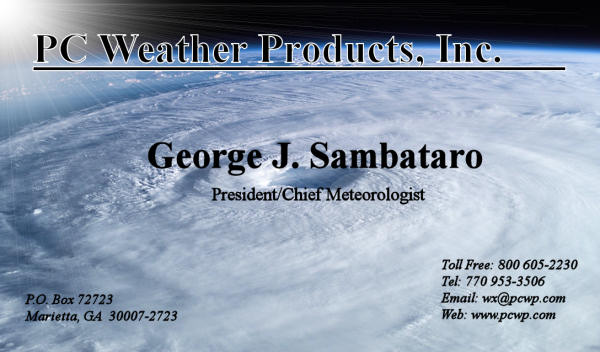 What's up
NEW versions of the HURRTRAK software are now available for ordering. Call us at 800 605-2230.